Announcements
12/6/22 HS Winter Concert, 6:30 pm

12/16/22 2nd Marking Period 5 Week Progress Ends

12/22/22 Progress Reports Posted to Parent Portal

12/23 - 1/1/23 Winter Recess No School
View More Posts
CONTACT INFO
Helen Callan, Principal
Ean Titus, Assistant Principal
John Bellucci, Interim Athletic Director
High School Main Office: 845-855-4620
Fax: 845-855-2029


School day begins: 8:00 a.m.
School dismissal: 2:35 p.m.
Upcoming Events
12/7 & 12/16 - The Little Mermaid Auditions. After school until 4:00, all roles available!
12/9 - Science National Honor Society Induction Ceremony, 6-7 pm, High School Auditorium.
12/10 - This Saturday Pawling High School will be hosting its first ever chess tournament as part of the Mid-Hudson Scholastic Chess League. We hope to host close to 50 students from Pawling, Cornwall, Monroe-Woodbury, and Middletown High Schools. All students are welcome to attend and do not have to be members of the chess club. The tournament begins at 9 am and will end at approximately 2:30 pm.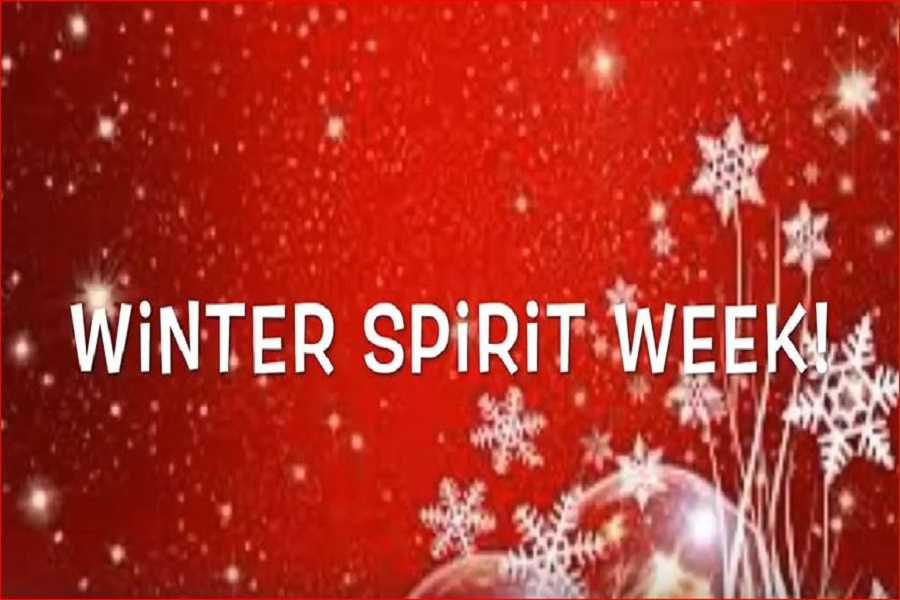 Friday, 12/16 - "Festive Friday" Wear clothing to celebrate your favorite holiday
Monday, 12/19 - "Merry Monday" Wear your favorite holiday color
Tuesday, 12/20 - "Flannel Day"
Wednesday, 12/21 - "Winter Pajamas"
Thursday, 12/22 - "Ugly Sweater Day"
1/4/23 - The Community Foundations of the Hudson Valley will be doing a scholarship info-session/workshop for seniors, 8th period in the library.
2/9/23 - 5:30pm - 6:30pm Counselors' Workshop for Sophomore parents regarding career and technical education opportunities beginning in junior year of high school and the career search resources in Naviance. In the case of inclement weather, the workshop will be held on February 16, 2023.
2/9/23 - 6:30pm - 7:30pm Counselors' Workshop for Junior parents regarding the college search process. In the case of inclement weather, the workshop will be held on February 16, 2023.
Math Peer Tutoring/Homework Help
The National Math Honor Society will be offering Math peer tutoring and homework help every Wednesday in the library from 2:40-3:30 pm beginning 11/30.
2022-2023 Yearbooks Are On Sale Now
Yearbooks are now on sale for $80, which is the lowest price of the year! Order now and take advantage of this discount. Beginning January 1st, the price increases to $85.
Interested in personalizing your yearbook? For a limited time, you can receive four free icons on your cover if you order by 10/28/22! Please see the Back to School flyer (attached) for details.
Anuarios están a la venta por $80, que es el precio más bajo del año! Pida ahora y aprovechar este descuento. A partir del 1 de enero, el precio aumenta a $85.
¿Estás interesado en personalizar tu anuario? ¡Por un tiempo limitado, puedes recibir cuatro iconos gratis en tu portada si haces tu pedido antes del 28/10/22! Para más detalles, consulte el folleto Volver a la escuela (adjunto).
Click on this link to order now/Haga clic en este enlace para ordenar ahora: Pawling High School Yearbook Orders 2022-2023
Folleto de regreso a la escuela
Yearbook Recognition Ads
Now is the perfect time to recognize your child's accomplishments and special moments by creating a personalized ad in the 2022-2023 yearbook! In addition to commemorating your child's milestones, revenue from Recognition Ads helps our school to create a better yearbook!
​​​​​​​To purchase your Recognition Ad online, please view the attached flyer for more information!
Parking Application Procedures 2022-2023
Dear Parent/Guardian/Students:
Due to limited parking spaces, only Seniors are eligible to apply to park and drive on campus. As per Board of Education requirement, only students who have attended the C.A.P.E. workshop may be permitted to drive and park on campus.
The spring make-up dates for the C.A.P.E. workshops are:
TBD
Please submit completed parking applications via email to: Buccia@pcsdny.org or drop it off to the High School Main Office between 8:00am and 3:00pm. Incomplete applications will not be accepted. The following MUST be submitted along with application:
A copy of student's driver's license.
A copy of the Vehicle Registration.
A copy of current insurance.
Once a completed application is received, student will be assigned a numbered parking spot for the 2022-2023 school year and will be issued a parking sticker which must be displayed on the driver's side of the rear window. Students may only park in their own designated space. Spaces that are not being utilized on a consistent basis will be revoked. Spaces are non-transferable.
*IMPORTANT NOTE*
Students issued a parking sticker must arrive to school on time. If a student is late to school more than 5 times, a parent meeting will be requested. If a student is late to school more than 10 times, your parking pass will be revoked. If a student is late due to a medical appointment, a doctor's note must be provided. Students must be responsible and take into account weather related conditions, speed limits and the walk from their designated space into the school building when planning their morning drive to school.
Any student not obeying the parking regulations will lose parking privileges for two (2) weeks. A second offense will result in a loss of parking permit for an entire semester.
Sincerely,
Helen Callan, Principal
Ean Titus, Dean of Students
Criteria for Honor Societies
The Pawling High School has five Honor Societies. Please click on the links highlighted in blue to see a description and the criteria.
Spanish Honor Society - Advisor Ms. Buonora
French Honor Society - Advisor Mrs. Spinelli
National Honor Society - Advisor Mrs. Lisa Horn
Math Honor Society - Advisor Mrs. Ferreira
Science Honor Society - Advisor Mr. Titus
Details on the criteria: